Manitoba Chambers of Commerce COVID-19 Business Recovery Resource Hub *New
Click Here to learn more
Manitoba Bridge Grant *Updated
Click Here to learn more
City Launches Economic Support Grant 
Click Here to learn more
Restaurant Relief Program Grant 
Click Here to learn more
Manitoba Expands $5K Bridge Grant to Businesses Without a Storefront
Click Here to learn more
Lockdown Support for Businesses Facing Significant Public Health Restrictions
Click Here to learn more
Canada Emergency Rent Subsidy
Click Here to learn more
Cushman & Wakefield | Stevenson Electrostatic Disinfecting Services
Click Here to learn more
Cushman & Wakefield | Stevenson 6 Feet Office Page 
Click Here to learn more
Draft Phase 2 Restoring Safe Services Plan (Province of Manitoba) 
Click Here to learn more
Canada Emergency Commercial Rent Assist Program
Click Here to learn more
Social Distancing Floor Decals Order Form
Click Here to learn more
Retail Council of Canada Report: Road to Retail Recovery Playbook 
Click Here to learn more
Prime Minister announces additional support for small businesses
Click Here to learn more
Canada's COVID-19 Economic Response Plan
Click Here to learn more
Trudeau promises 75% wage subsidy for businesses hit by coronavirus pandemic
Read more in Global News Here
Are You Opening Your Doors May 4? We Can Help
Good afternoon,
Many of our clients are preparing to open their doors to customers again after the Province announced on Wednesday that Phase I of the Restoring Safe Services plan will come into effect Monday, May 4.
The businesses that are permitted to open must adhere to social distancing protocol, including installing decals and signage to guide customers.
Cushman & Wakefield Stevenson is pleased to provide our clients with an opportunity to order floor decals that will help guide your customers to observe 6-foot social distancing protocol – delivery expected within 5 business days from your date of order.
Please see order form below for pricing and details.
For any other questions regarding Phase I of the Restoring Safe Services plan, The Government of Manitoba has launched a toll-free number and email address for you to contact them directly:
Phone: 204-945-3744
Toll Free in North America: 1-866-626-4862
Email: mgi@gov.mb.ca
We are dedicated to helping you adjust to the 'new normal' in any way we can. Together, we will get through this.
Stay safe, and have a great weekend.
David Konitz
Senior Vice President | Property Management
Cushman & Wakefield | Stevenson
Canada Emergency Commercial Rent Assist Program
We've received several inquiries about the new Canada Emergency Commercial Rent Assist (CECRA) Program that was announced last week by the Federal Government.
Although this program is not available yet, here are some early details for you to keep in mind:
It will be up to each landlord individually to choose whether or not they will participate in the program.
If they choose to participate, the landlord may only take advantage of this program if their tenants have temporarily closed or have seen revenue drop by more than 70% (which detailed financial information will need to be provided to verify)
We expect the program to launch mid-May and we will update you again at that time.
As the program has not yet launched, we advise you to pay your rent as you normally would.
We are monitoring the situation closely, and have been regularly updating this web page with some of the latest COVID-19 information and resources. I'd encourage you to check back regularly for the latest updates.
Thank you and be well.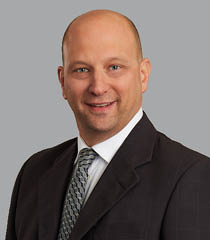 David Konitz
Senior Vice President | Property Management
Cushman & Wakefield | Stevenson
Tenant Responsibilities & Helpful Hints
As tenants still have a lease obligation, here are some tips to consider:
Review Toolkit provided to you to assist in financial assistance (see following post)
Turn down heat to save on utilities
Turn off water tanks during periods where you are not operational
Inspect your space a minimum every 72 hours which is recommended as good risk management and good insurance practices
Let your insurance company know you are closed and/or have reduced hours to ensure your insurance is not affected during this time
We want to ensure our tenants stay healthy and safe. Please see this article for helpful information regarding how long COVID-19 can live on various surfaces. If you require increased sanitization services, Cushman & Wakefield | Stevenson has an enhanced offering available, including an all-natural disinfectant fog treatment. Please reach out to your property manager for more details if you are interested.